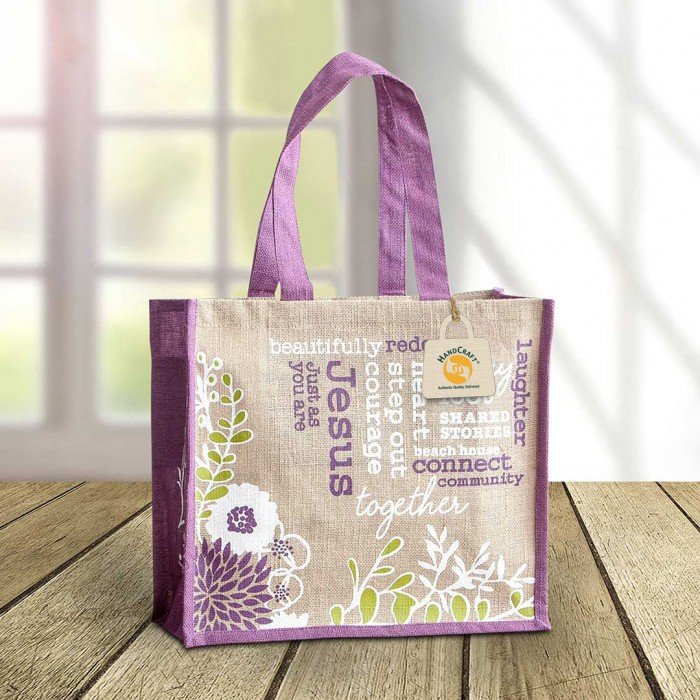 Greet your guests with Burlap Gift Bags who have traveled from far and wide for your celebration with a gift packed full of surprises befitting the occasion. For inspiration, turn to these jute bags that are chocked-full of eco-friendly ideas.
Think destination wedding or overnight bachelorette party, and the faithful few who will follow you on your journey of love. Have something waiting for them that packs a warm welcome and so much more; personal items, maps, itineraries, or simply something good to eat in these burlap bags for gifts. Your fellow travelers will never forget your personal touch and the welcome they'll carry with them forever. Chances are, you won't be able to greet all your guests upon their arrival, so a wedding welcome bag of goodies is a great way to say, "Hello, we're glad you're here!" right away. (This is especially true if you're having a destination wedding or hosting lots of out-of-towners.)
Here's everything you need to assemble the perfect pre-wedding goody jute bag that's sure to make your guests feel right at home.
Click on the images below to know more about our Burlap Gift Bags. If you still can't find what you're looking for, you can directly reach out to us NOW and we'll happily answer your queries.