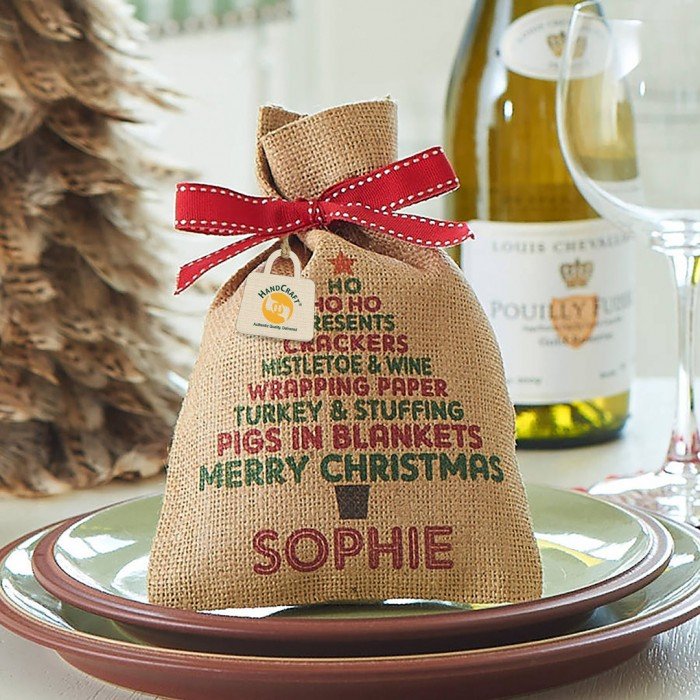 Is it a festive season? We are certain you will have many things to carry around and a lot many things to gift to your dear ones. If you are looking for Burlap Drawstring Bags, then you need to know you can't find better ones elsewhere if not here at HandCraft!
Each of us loves celebrating festivals, don't we? No matter, it is a New Year, Halloween, or Christmas – we offer the right set of Jute Bags which are waiting to be getting delivered to you!
Festivals are that time of the year when you are all set to have some fun and enjoyment. During festivals, it is very common that we shop for clothes, buy sweets and gift things to our loved ones. How would it be if you had a nice bag with you while you did these things? How about gifting savories in Festive Jute Bags? Sounds cool, right?
You can order fine quality Jute Bags in bulk with us. We would personalize your bags the way you wish and have those delivered to your doorstep. We, at HandCraft, take bulk orders and you can make the most out of it! Explore a range of such Festive Bags here by clicking the category images below!
Click on the sub-categories below to know more about our Burlap Drawstring Bags. If you still can't find what you're looking for, you can directly reach out to us NOW and we'll happily answer your queries.