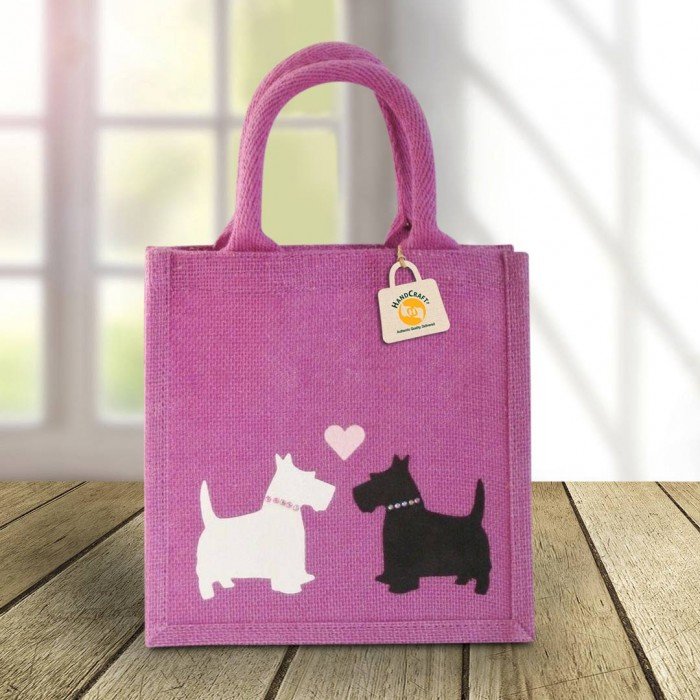 Our variety of Jute Bags For Kids are coming up in different attractive shapes of the new fashion world and adds exceptional charm and appeal that are certain to be liked by kids around the world.  We include a variety of frolicsome designs and soft colors to bring an irresistible smile to the innocent face of your little ones. We manufacture various kid's jute bags that are eco-friendly.
These bags are demanded extensively by the clients for their compact design, high utility, and attractive shapes & patterns. Our jute bags are strong enough to hold baking ingredients, fancy dress outfits, and a few extra Pudsey goodies too, so it's perfect for your little ones. Jute bags are light-weight and are apt for carrying every little thing that the kids wish to. Our jute bag is made using optimum quality jute, which is ideal for kids and can be supplied in various sizes, designs, color combinations, and textures.
Click on the images below to know more about our Kids Jute Bags. If you still can't find what you're looking for, you can directly reach out to us NOW and we'll happily answer your queries.